Halloween is almost here, and if you're anything like me — you're trying to stuff all the spooky holiday magic you can into the next several days. Frights, freaks, screams, scares — BRING IT ALL. This season only comes once a year, and it's not nearly long enough.
So it's all Halloween, all the time … for the next 156 hours anyway. And here are 10 of my fave vegan treats and accessories to get you in the mood. (Also, watch this video immediately if you're a scary movie serial killer groupie.)
Oh, and read to the end of this post for some streaming Halloween movie/show recommendations!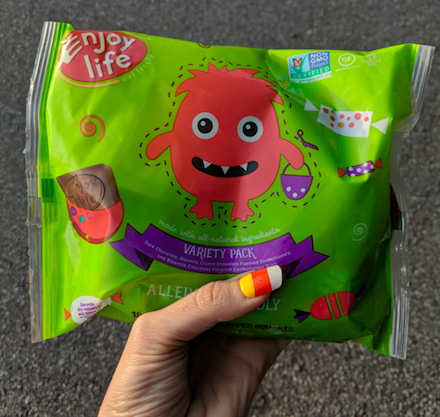 Enjoy Life Dairy Free Chocolate Minis
Chocolate candy bars aren't just for omnivores, anymore! Thanks to Enjoy Life, you can dig into all the dairy-free chocolate deliciousness you remember from Halloweens past. The variety pack comes with ricemilk chocolate, dark chocolate, and ricemilk crunch bars. I am having a hard time not eating the entire package.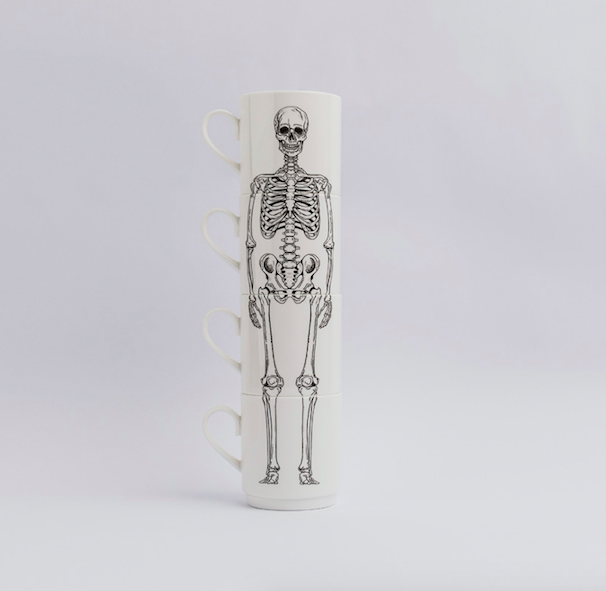 Stacking Skeleton Cups
Coffee is life, and if you want to add a little Halloween flavor to your morning java routine, these stacking skeleton cups will do the trick. All four together create one epic skeletal creation. Pour your coffee, add some non-dairy creamer, and remember that the only dead bodies you need in your life are the ones on your cup.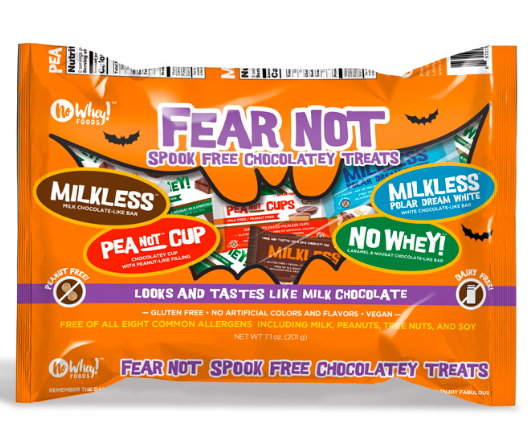 Fear Not Chocolate Treats by No Whey
If you're missing your favorite old school candy bars, No Whey has you covered. This pack contains Milkless chocolate bars, Pea-Not Cups, No Whey caramel and nougat bars, and Milkless polar dream white chocolate. Eat your heart out!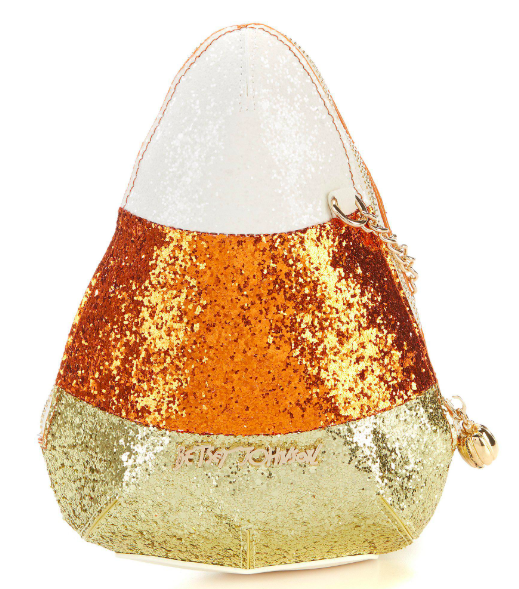 Betsey Johnson Candy Corn Purse
I'm a huge fan of all things Betsey Johnson, and I am totally OBSESSED with this purse! It literally couldn't be cuter. It's a sparkly, glitterific reminder of the sweeter side of Halloween. Candy candy candy!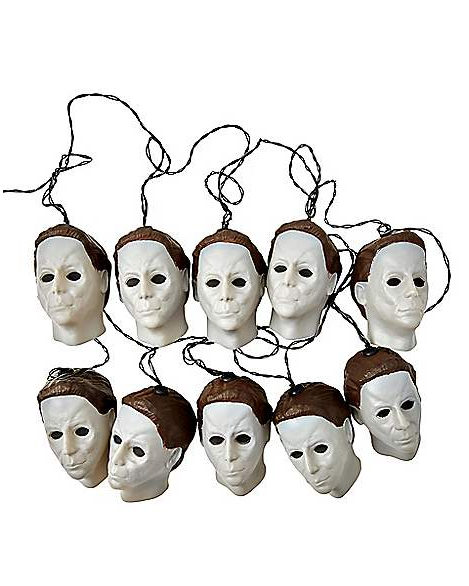 Michael Myer's String Lights
Who wouldn't want a string of 10 Michael Myers heads hanging in their house? This is all the Halloween you need. Go see the new flick (starring scream queen extraordinaire Jamie Lee) and bask in the awesomeness that is Michael and his four decade reign of terror.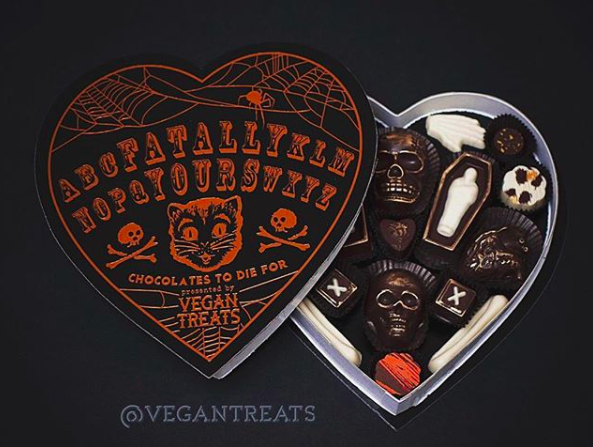 Vegan Treats Fatally Yours Chocolates
Vegan Treats is one of the nation's best vegan bakeries, and holy hell, is it amazing! (Check out this video tour I did over the summer when I ate ALL the treats!) These wickedly delicious sweets are a limited edition, so scoop some up and spend your Halloween night in a sugar coma, like all good Americans.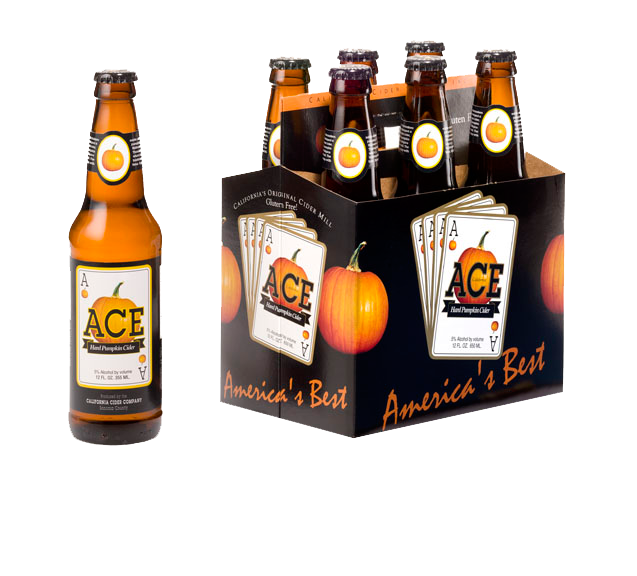 Ace Pumpkin Cider
My favorite alcohol-infused drink for autumn, Ace Pumpkin Cider is totally delish! And 100% vegan! It's got the perfect punch, and has that yummy flavor that makes it feel like fall. Snag a six pack (or two) for movie night or your adult Halloween party.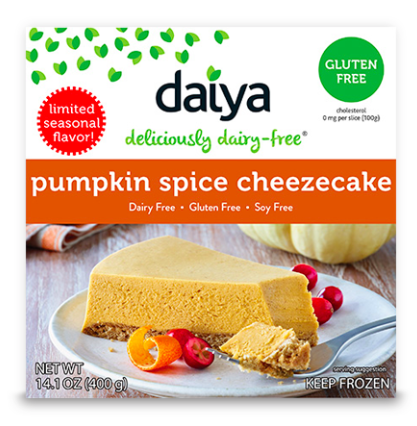 Daiya's Pumpkin Spice Cheezecake
Halloween season means almost everything I eat tastes like pumpkin — and I wouldn't have it any other way! This cheesecake tastes 100% like the traditional stuff, with a pumpkiny twist. Feed it to all the omnivores in your family … no one will know! This is a special edition so make sure you stock up before they leave store shelves. It's the perfect dessert for Thanksgiving, too!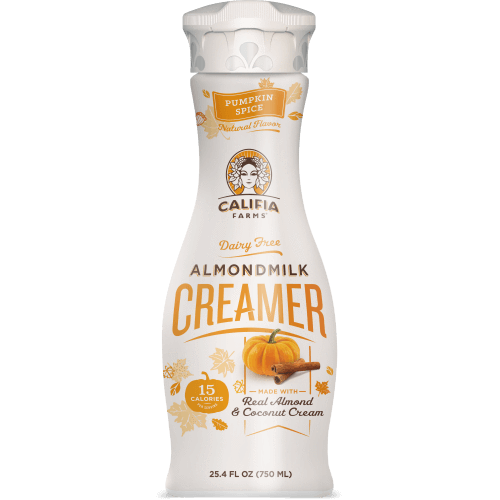 Califia Farms Pumpkin Spice Creamer
Since we can't have the traditional PSL (get it together Starbucks, ixnay the dairy already!), this is an even better alternative. This uber-creamy pumpkin dream makes one hell of a DIY pumpkin spice latte. Just heat it up, add some coffee, and voila — Halloween season in a cup. A skeleton cup!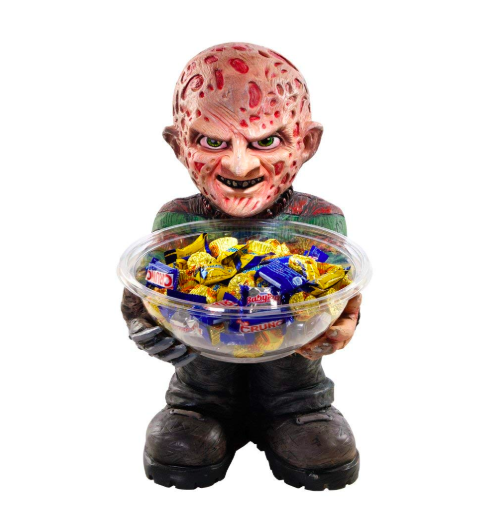 Freddy Krueger Candy Bowl
There's no debate: Freddy Krueger is the best horror movie villain EVER, hands down. While Jason and Michael (although I heart him, too) just go around slashing people, Freddy haunts dreams. He's supernatural, and there's no way to take him out. He's creative about his killing, and that's what makes him so awesome. This candy bowl is my Freddy dream nightmare!
(Here's my must-watch Halloween movie/show list! Fire up your Roku: Hocus Pocus (available for rent on Google Play movies and Amazon); High Spirits (available to stream via Amazon); Goosebumps the TV show (available for streaming on Netflix); Halloweentown, Halloweentown II, and Halloweentown High (available for rent on Amazon); Nightmare on Elm street (available for rent on Amazon); Halloween, Halloween II, Halloween 4, Halloween 5, Halloween: The Curse of Michael Myers, Halloween H20, and Halloween: Resurrection (available for rent on Amazon). I could go on, but I'll leave you with those! ???)