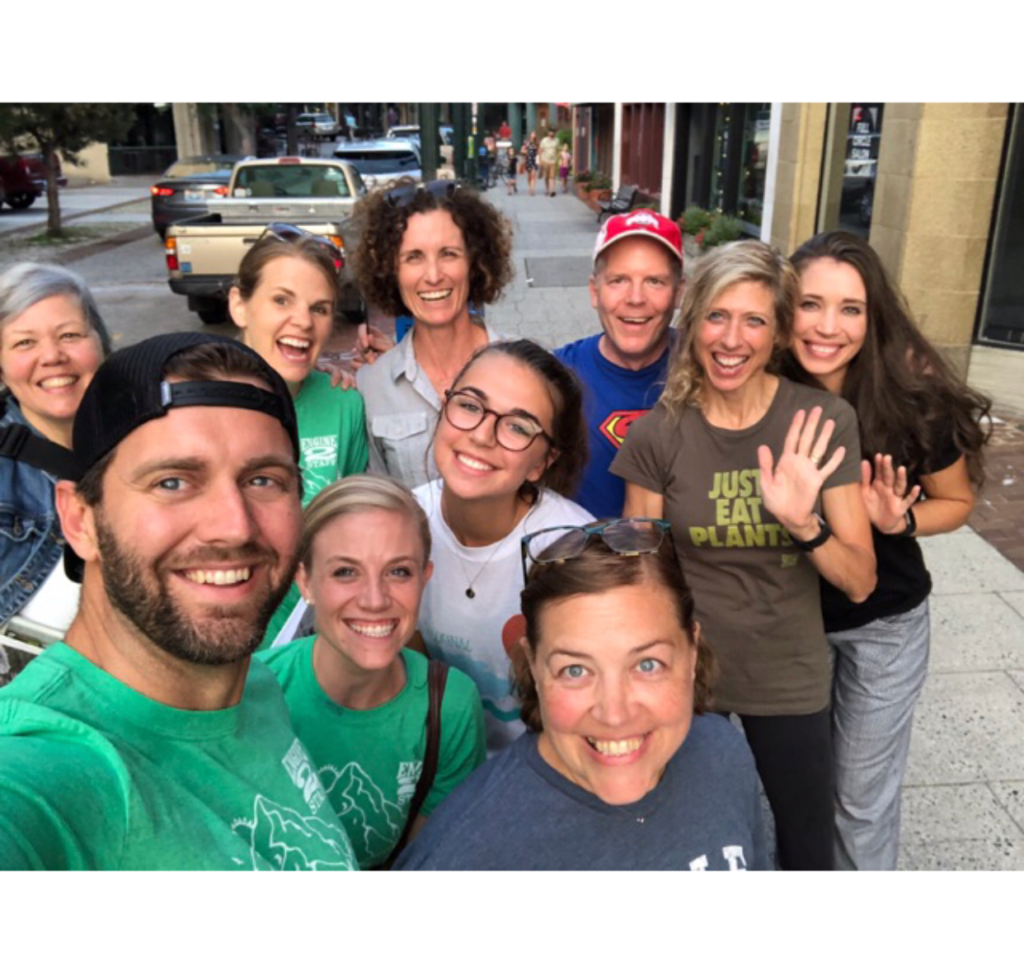 Summer camp is the best thing ever, and it's one of the injustices of adult life that anyone over the age of 15 has to miss out.
But in awesome news, summer camp for grown ups is actually a thing — and there's an all-vegan version. It's called Plant Stock.
Created by Engine 2 (led by the world-famous Esselstyn family), the event started at the family's farm in upstate New York seven years ago.
This year, it made the move to the beautiful Blue Ridge Mountains of North Carolina.
The three-day event was jam-packed with activities, events, speakers, and healthy plant-based meals.
Presenters included former firefighter and Engine 2 creator Rip Esselstyn (host), NutritionFacts.org's Dr. Michael Greger, Dr. Caldwell Esselstyn, mixed martial artist James Wilks, Whole Foods CEO John Mackey, former American College of Cardiology president Dr. Kim Williams, former addict and motivational speaker Adam Sud, and lots of others — many of whom are recognizable from being in famous flicks like What the Health or Forks Over Knives.
One of the most awesome events in the Plant Stock lineup was a screening of the new James Cameron documentary, The Game Changers. The film hits theaters this fall, so it was extra special for attendees to see it in advance.
The full cast of the film includes bodybuilder, actor and former governor Arnold Schwarzenegger; world strongman Patrick Baboumian; surfer Tia Blanco; Olympian Carl Lewis; bodybuilder Nimai Delgado; ultramarathoner Scott Jurek; NFL wide receiver Griff Whalen; real-life superhero and conservationist Damien Mander; mixed martial artist James Wilks, the man behind the movie; and a whole host of other impressive athletes.
Plant Stock also had a nonstop lineup of talks on topics varying from improved male sexual performance on a plant-based diet (for both men and women) to how to heal heart disease to overcoming suicidal depression. There were some 700 attendees from all over the nation and world.
Plus, there was a rock climbing wall, yoga — and even nightly campfires. Because what's camp without campfires?
The event was sold out, and full of people of all ages, from families to seniors.
If this sounds like something you can't miss out on for next year, registration for 2019's event is open now!
Follow Some Vegan Girl on YouTube, Facebook, Instagram, and Twitter for all things plant-based and pop culture.